Here is a list of my current lectures, please contact me if you can't find what you're looking for as I'm frequently writing new presentations and removing the older ones. New for 2020, I'm also available for presentations via ZOOM.

THE RED ARROWS : Selection & Training looks at the introduction and development of formation and display flying, then focuses on the selection and training of the pilots of the Red Arrows.
&nbsp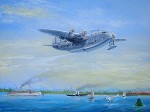 FLYING BOATS of Southampton (Ships of the Sky) recalls the Golden Years of the commercial flying boat era, when Southampton and its Empire flying boats led the world. From the beginnings in 1913 to the swansong in the 50s and later.
&nbsp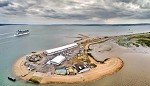 Guided Tour of Calshot Castle & Spit
&nbsp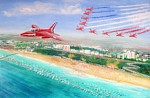 THE RED ARROWS : Behind the Scenes is an unusual experience of "a full Reds' In Season Practice' Display in the comfort of your hall". With sound, this talk is best suited to a room / hall with built-in sound facilities.
&nbsp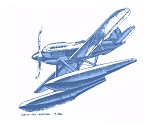 The Story of the Schneider Air Races covers the history of the Schneider Trophy from its inception in 1912, to the last race in 1931 and beyond….. A time when Britain led the world in aviation design and technology, and took pride in its achievements.
&nbsp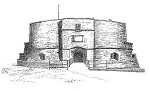 Calshot : a place in time examines the history of Calshot Castle and the Spit, from Saxon times to the present including its use by the Army, Navy, Air Force and Coastguard in peacetime and at war. Pirates, smugglers, ship-wrecks, submarines and much more… Do you think you know about Calshot? You'll be surprised!!
&nbsp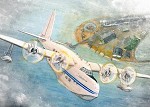 Calshot : the flying years a look at the history of one of Britain's few military flying-boat bases. How many different aircraft types do you think might have been seen here? Most people are surprised by the answer when they see the evidence.
&nbsp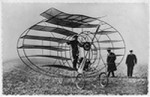 Strange Planes We've all seen some of the modern wonders of aviation – but nothing is new in the world of flight and some things are very strange indeed…….
&nbsp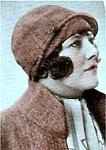 Lucy Houston : the Lady Who Saved a Nation When Lucy Houston died, on 29th December 1936, so ended the life of one of Britain's wealthiest, most powerful, steadfastly passionate, charismatic, eccentric, militant, forward-thinking political activist, campaigner, publicist, philanthropist, socialite, suffragist and romantic of her time. Yet today she has all but disappeared into obscurity, largely forgotten or unknown by the world she helped to save.
&nbsp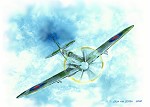 SPITFIRE! An examination of the world's best-known fighter from World War 2, looking at its origins, production and development, set against the Blitz in Southampton and the Battle of Britain.
&nbsp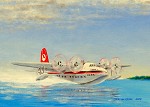 BEACHCOMBER : the Secret Sunderland Over 760 Sunderland long-range patrol flying boats were built – fewer than 10 survive world-wide, and Beachcomber's amazing story of survival against the odds holds many surprises.
&nbsp
&nbsp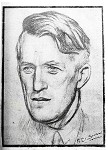 LAWRENCE : Before & After Arabia The Legend of Lawrence of Arabia is well documented in books and film, but what of his life before and after the Desert War?. Described as one of the most influential Englishmen of the 20th Century – but he wasn't English! There are many myths, but the truth is far more fascinating. A man of many lives...
&nbsp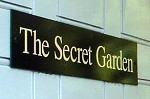 Sign of the Times (1, 2, 3, 4 or 5) a series of Talks taking amusing looks at things around us in everyday life. Offering a little 'educational interest' and lots of amusement looking at accidental, as well as intentional curiosities, and some everyday things we 'see' but don't notice…
&nbsp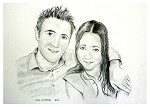 TALKING PICTURES : About My Art howcases my range of subjects, styles and working media, from Animals, Architecture, Aviation, Christmas Cards, Greetings Cards, special Occasions, Maritime, Portraits, Pets, Road, Rail, Steam, and more, in Acrylic, Graphite, Pen & Wash or Watercolour. Also featured are some of the corporate commissions and examples of work and projects delivered around the world from Australia to Zambia PLUS a short tutorial on how to 'create a masterpiece'.
&nbsp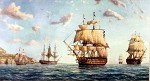 Nelson & HMS Victory : Their Lives and Times Examining the key events – successes and failures - of two of our best-known historical icons and how their separate stories came together on more than one occasion, culminating in their pyrrhic victories at Trafalgar – and after.
&nbsp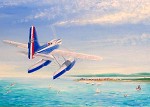 Schneider Trophy to Spitfire : the struggles for success Schneider Trophy to Spitfire : the struggles for success A closer look at some of the key figures and participants, their successes and failures alongside contemporary and world events & developments within the Supermarine Aviation Company leading to the birth of the Spitfire.
&nbsp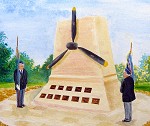 Airfields of the New Forest the origins and growth of the military and civilian airfields across the New Forest, from the very first in 1910, and bringing the story up to date. Most are now gone, some are forgotten, but their stories live on.
&nbsp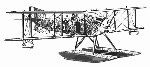 CALSHOT : the RNAS Years is a closer examination of the earliest flying history of this former flying boat station from an initial interest in the use of seaplanes and flying boats by the RNAS; the trials involving air dropping of bombs and torpedoes, and training of aircrews from pilots, navigators, gunners and radio operators, by day and by night.
&nbsp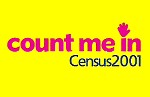 The CENSUS : Did I Count? recounts some of my amusing & quirky experiences with paperwork, people and animals whilst working on the 2001 Census. No slides for this one, but I have some 'bits and pieces' to show. Please note this presentation does not require any projection equipment.
&nbsp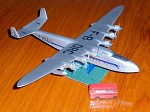 Exhibition : Aviation Models I will be showing a selection of my seaplane & flying boat models representing the former RNAS / RAF AIr Station at Calshot, and the former Imperial Airways / BOAC terminal at Hythe. (In support of the Friends of New Forest Airfields).
&nbsp
&nbsp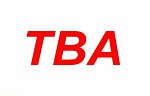 TBA To Be Advised. The subject / title will be added as soon as possible
&nbsp
GUEST SPEAKER on Cruise Ship (as detailed)
&nbsp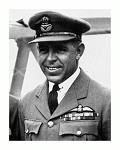 Memorial Service for Flt Lt Samuel M Kinkead Flt Lt Samuel Marcus Kinkead DSO, DSC & Bar, DFC & Bar was a member of the RAF High Speed Flight and competed in the Schneider Trophy Contest of 1927. On 12th march 1928, now as leader of the HSF, Flt Lt Kinkead was killed when his aircraft crashed whilst attempting to set a new World's Air Speed Record at Calshot. A memorial service commemorating the 90th anniversary of his tragic loss will be held in his memory
&nbsp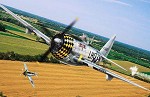 FoNFA Friends of New Forest Airfields Open Day
&nbsp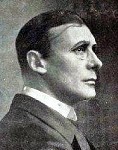 Noel Pemberton-Billing : Adventurer, Maverick or Genius? Who was he? If you Google his name, you'll find him described as 'an English aviator, inventor, publisher' and more. He has been called most things from "Adventurer" and "Eccentric" to "the most conspicuous and dangerous of all the war-time jingo demagogues". As recently as May 2018 the Daily Telegraph described him as "a worthless sociopath". I STRONGLY disagree. You decide.
&nbsp